Contact Birbrower and Beldock by filling out the form below.
If you have any questions or would like to receive more information about our legal services, don't hesitate to contact us today.
We will have someone follow up with you shortly.
The Birbrower and Beldock offices are conveniently located in Rockland, Westchester and Orange Counties.
Birbrower & Beldock serves Rockland County, Westchester County, Orange County or anywhere in New York State.

Rockland Office
151 North Main Street Suite 300
New City, New York 10956
845.267.4878
Westchester Office
150 White Plains Road Suite 310
Tarrytown, New York 10591
914.686.4878
Orange Office
55 Main Street
2nd Floor
Goshen, New York 10924
845.360.5449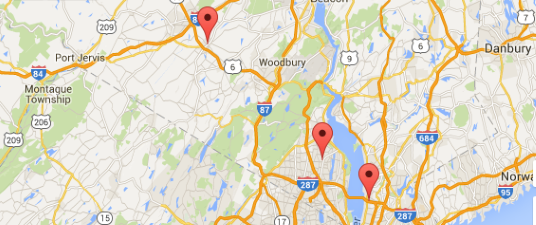 Testimonials
"The attorneys at Birbrower and Beldock have a tremendous level of experience and competency in the area of personal injury law. I've referred many clients to them, including my best friend, and they all have been very satisfied with the results. All too often an attorney will tell their clients what they want to hear. Not these guys. They pride themselves on giving their clients a realistic expectation of the outcome, which makes a difficult and often painful process that much easier. They have my highest recommendation."
—Alden W., New York, New York
"Thank you for all your hard work and believing in our case for our mother/wife. You did a wonderful job and we appreciate you very much."
—Tanya, client
"John and I want to thank you for all that you have done for us and just want to tell you how we appreciate everything you have done. Thanks again."
—Barbara, client
"I just wanted to let you know how much your continued support and tenacity in this case means to us. We are forever grateful to you and I know my mother is looking down on us right now very pleased. Thanks again."
—Joan, Elizabeth, and Chrystal, clients
"Dear Steve, Priscilla and I haven't forgotten you and we would like to thank you for representing us in our lawsuit. We feel that your work on our case was excellent and resulted in a fair and equitable outcome. Please extend our thanks to your staff for their work in bringing this painful episode to a satisfactory conclusion."
—Daryl, client
"Thank you so much for representing us. It was a difficult battle for me, but I can finally go on with my life. I am glad we had the opportunity of meeting. You are definitely a fighter in the courtroom."
—Bob, client
"Steven Beldock is an excellent attorney. He is well respected by both the bench and bar. A tenacious advocate both in the Courtroom and at the negotiating table. I would recommend him highly with total confidence in his abilities and integrity."
—Endorsement from attorney James Sexton, New York, New York
"Steve Beldock is a skilled, strong, and experienced litigator. He is thoroughly prepared and has command and comfort in the Courtroom. Steve has an earned reputation for achieving excellent results on complex personal injury matters. He has the respect of the trial bar who look to him for advice and counsel. An accident victim is in good hands with this acclaimed advocate."
—Endorsement from attorney Robert Fellows, New York, New York
"The attorneys at Birbrower and Beldock have a tremendous level of experience and competency in the area of personal injury law. I've referred many clients to them, including my best friend, and they all have been very satisfied with the results. All too often an attorney will tell their clients what they want to hear. Not these guys. They pride themselves on giving their clients a realistic expectation of the outcome, which makes a difficult and often painful process that much easier. They have my highest recommendation."
—Alden W., New York, New York
"Thank you for all your hard work and believing in our case for our mother/wife. You did a wonderful job and we appreciate you very much."
—Tanya, client
"John and I want to thank you for all that you have done for us and just want to tell you how we appreciate everything you have done. Thanks again."
—Barbara, client
"I just wanted to let you know how much your continued support and tenacity in this case means to us. We are forever grateful to you and I know my mother is looking down on us right now very pleased. Thanks again."
—Joan, Elizabeth, and Chrystal, clients
"Dear Steve, Priscilla and I haven't forgotten you and we would like to thank you for representing us in our lawsuit. We feel that your work on our case was excellent and resulted in a fair and equitable outcome. Please extend our thanks to your staff for their work in bringing this painful episode to a satisfactory conclusion."
—Daryl, client
"Thank you so much for representing us. It was a difficult battle for me, but I can finally go on with my life. I am glad we had the opportunity of meeting. You are definitely a fighter in the courtroom."
—Bob, client
"Steven Beldock is an excellent attorney. He is well respected by both the bench and bar. A tenacious advocate both in the Courtroom and at the negotiating table. I would recommend him highly with total confidence in his abilities and integrity."
—Endorsement from attorney James Sexton, New York, New York
"Steve Beldock is a skilled, strong, and experienced litigator. He is thoroughly prepared and has command and comfort in the Courtroom. Steve has an earned reputation for achieving excellent results on complex personal injury matters. He has the respect of the trial bar who look to him for advice and counsel. An accident victim is in good hands with this acclaimed advocate."
—Endorsement from attorney Robert Fellows, New York, New York