A Malpractice Attorney New City Trusts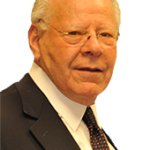 Leonard Birbrower and the rest of our attorneys have worked with clients in and about New City NY for years to bring serious malpractice matters to light, seek financial compensation for physical injuries, and to get a better result in situations where it seems that there are no positives. If you've been hurt or injured by the negligence pf a doctor you trusted to help you and looking for a Malpractice Attorney New City  trusts, don't hesitate to contact Birbrower & Beldock. Our attorneys know what you're going through, and we may be able to help.
We handle:
Medical malpractice, which can include surgical errors, misdiagnosis, and other mistakes that are made by medical professionals. We trust doctors and other healthcare workers with our lives and well being, and when they fail us through easily avoided accidents, it can cause serious damage. Malpractice is the fifth leading cause of death in the United States, which only illustrates the point that so much is riding on the line. Contact our offices if you've received treatment that you believe has caused you harm.
Nursing home abuse and neglect are serious issues that target one of the most vulnerable parts of our society. When it happens, it can be difficult to detect, and rectifying the matter without legal intervention can be virtually impossible. Reinforce the standards for dignity and health that every senior deserves, and take your case to court with our support. We can provide you with a consultation on your case, and lead you toward a goal that can provide closure and reform.
Call A Malpractice Attorney New City trusts, Don't Delay
Our attorneys know that time is of the essence in any of the above mentioned injury cases. When there is a lot of financial security and personal health on the line, and not a lot of time, the right call is to at least find out more regarding your legal options. Contact our offices, and speak with a lawyer about your current situation. We can review your case, and tell you whether we'll be able to help. There's no cost for an initial consultation, and we are determined to work hard for you if we are able to help.